FREE FLIGHT WINGS DESIGN STUDIO
2021-09-20 Optimize spanwise and chordwise your lines in LEparagliding,
using a hidden feature...
BHL5-24
成都
"Chengdu" in flight, by
Zhu Guoqiang, Chengdu (Sichuan, China).
Other projects by the same constructor BHL2-19 and gnuA5-31.


BHL2-19
成都
"Chengdu", by
Zhu Guoqiang.
Stork
, high performance single skin paraglider AR=8.0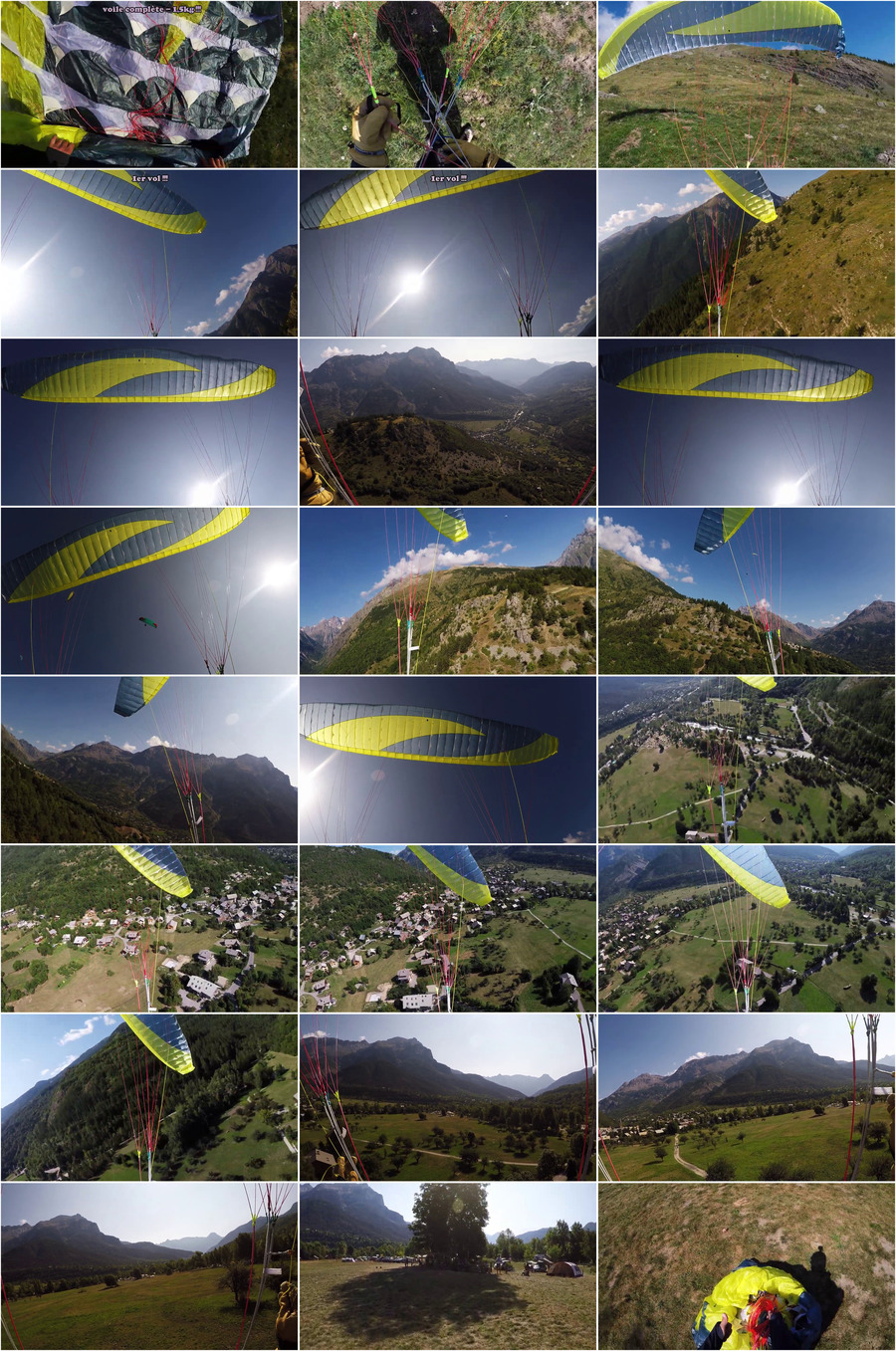 BHL5-HA
first flight (August 2021)
BHL5 "Basque Country"
. Test at the beach with laminar wind, August 24.
LEparagliding-3.16 "Z"
Full control
to individually set the rotations of the profiles in space on three axes X,Y,Z and align the airfoils planes to te flow.
Read changes of version 3.16 here.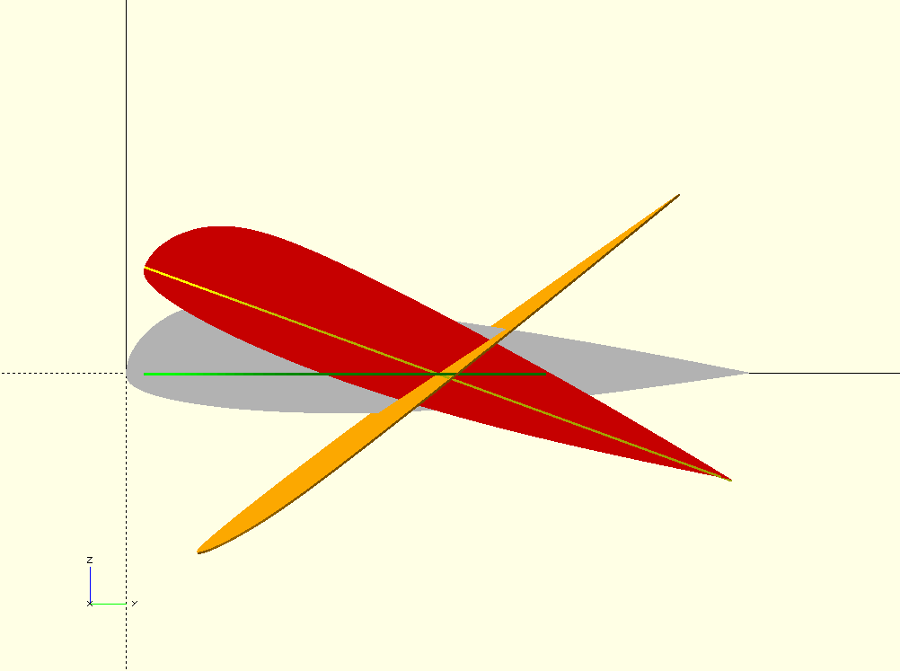 Airfoils 3D rotations in LEparagliding
. Study of geometric transformations to rotate airfoils in three axes.
This improvement will be soon incorporated into the program code.
GG Hang Glider Update
2021-08-08: "
Last Monday I moved the project to the farm of the aforementioned friend and on Thursday afternoon I was able to advance a little, (see attached power point)
slide the sail over the leading edges and also make the keel pocket. It begins to encourage me to continue to be able to see the shape of the Rogallo.
In two more weeks - if I can- I return to the farm to continue to cut and assemble all the 3/32" SS tensioning cables
."

The BHL5-TA "Basque" wing is complete. Remains the trailing edge and lines (1-8-2021)
The models
gnuA1
,
gnuA2
,
gnuA3
,
gnuA4
and
gnuA5
reviewed and updated.
New set of lines with a calage of 25%. Added some new sizes.
gnuA6a-33
New project August 2021
BHL5-HA Ground handling tests in Savine le Lac, Sunday 11 July 2021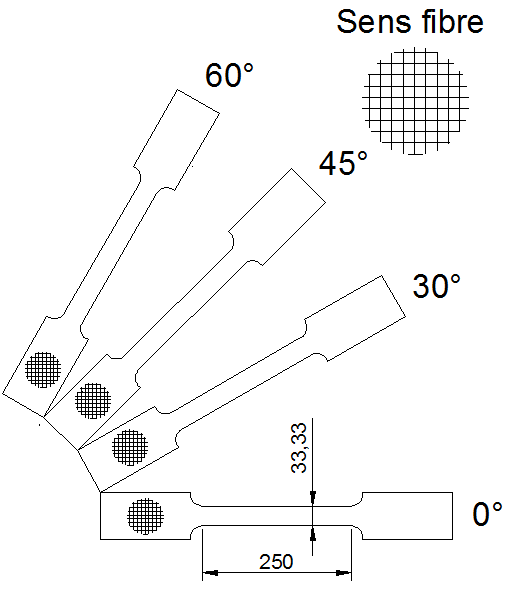 Stress-strain ripstop curves. Effect of the bias in grid angle
By Eric Fontaine
Bird-like shaped profiles for single-surface paragliders
. In search of a new single skin airfoil, optimal triangle design, Stork project, analogy with suspension and cable-stayed bridges, and other questions, by Arnaud Martinez and Pere Casellas.
The month of may 2021 begins with important news! Four Barretina's Hyper Lite BHL* under construction, some almost finished!



Coleurs BHL5-TA 16 m2


BHL5-16 "Hautes Alpes", by Thierry Bosq



BHL5-16 "Tarnos", by Eric Fontaine

BHL2-16 "evo", by Arnaud Martínez

BHL2-19 "classic", by Alexandre

BHL6 high-performance single skin paraglider
, aspect ratio = 8.01. Under study phase.
Leparagliding
GUI Python version
Sagitta, by Paweł Lipski (Altair Paragliders)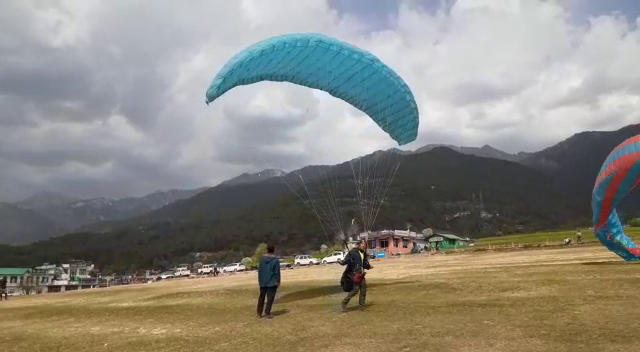 Laxman Rawat special gnuA5 prototype (scaled to 15 m2) march 2021: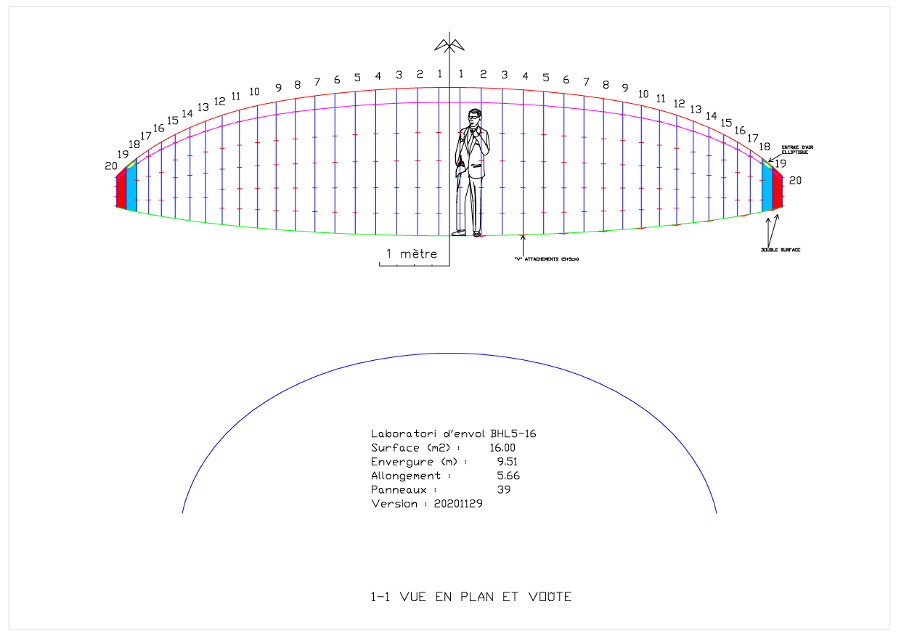 Barretina Hyper Lite 5
in 24, 20, and 16 m2, ready!
The art and science of hang gliding design
Enter the Laboratory...
Updates list