FREE FLIGHT WINGS DESIGN STUDIO
LEparagliding 3.19 "Vinebre"
External 3D files DXF, SCAD and STL activated
CFD paraglider wing study
, a first run. By Francois de Villiers.
CFD Study of the
gnuC
airfoil, by Francois De Villiers (Cape Town, South Africa)
Zhu Guoqiang flying his BHL5 24 m2, calage set to 30% and flies stable
2022-05-08 Notes about
prototype adjustment
BHL5-16 "LIMETTI"
BHL5-16 "Sauerland" by Tim Weber, Germany. New, spring 2022.
BHL5-TA
April 2022, fun sur les dunes (videos)
BHL4 31 m2 HERCULES
by Lance Kraftenberg, Tricities, Washington (USA).


Hegala 14 "Wing" in Basque, by Eric Fontaine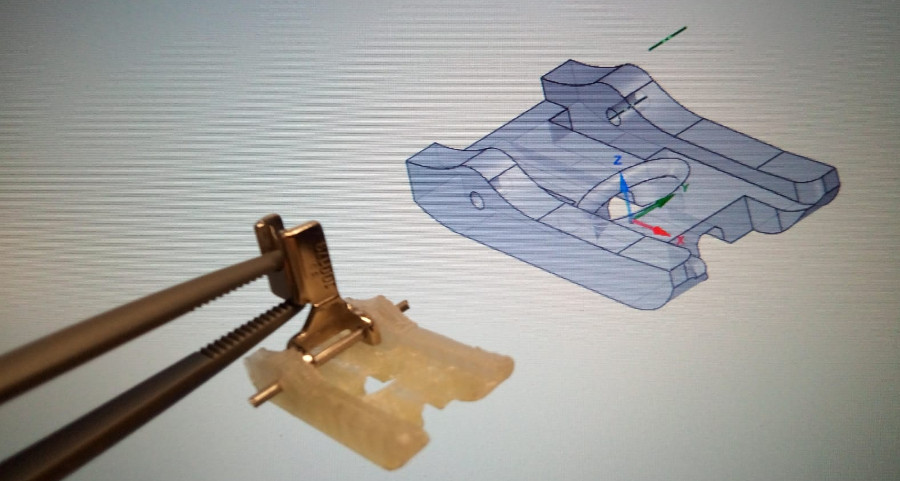 Jeremy Paxson has begun construction of the BHL7 10 m2 prototype in Germany.


Marcello Gabrielli, Cagliari, Sardinia (Italy) has begun construction of a new GNUA13

There are two other projects (new designs) underway. This spring is starting to get interesting!
LEparagliding 3.18 "Vinebre"
Ghost 11
, by Hugo Chauvin.
Groenland, Febreuary 6, 2022.
Julien Caquineau test the Barretina Hyper Lite 4 prototype "Suluk2" taking advantage of a "good weather" window at -30ºC. With the new set of lines the behavior is much better. Inserted 50% and 75% tape marks planned for an SIV test in Switzerland.

BHL5-16 "Tarnos"
6-2-2022 Playing with the dunes at Cap Breton
Stefan Feuz releases the
LEPG-3.17
. Stable versions for Win, Lin and Mac can be downloaded from here:
https://github.com/stefanino-ch/lepg-py/tree/stable/distribution
We will soon be adding a small screenshot manual on how to use LEparagliding's graphical environment.
"
Orange
" the BHL2-evo 16 m2 prototype by Arnaud Martinez
BHL7 experimental
hyper lite paraglider. Sizes 10 m2 and 22 m2.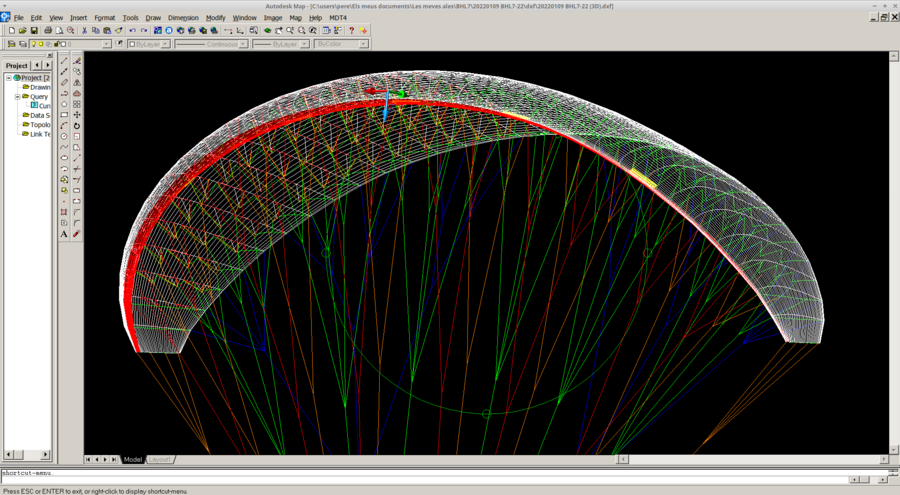 BHL7 22 m2
Special version of BHL4 16 m2 "Suluk 2", by Julien Caquineau. Several test flights took place in December 2021 and January 2022,
despite the cold and the two and a half hours of light in the Greenlandic winter.


Model BHL4 updated to 2022 in 5 sizes 16,18, 20, 22, 24 m2
2021-12-12 LEparagliding-3.17
Read updates here
.
BHL2-16 evo updated to 2021
. Includes all parts in A4 format to print.
BHL5-33 "Bi" new size 33 m2, span 13.66 m
2021-11-02
GG Hang Glider
almost complete!
leparagliding-3.16
compiled for MAC OSX
! Python
graphical interface
updated to 3.16!
Project gnuA6
now in sizes 22, 24, 26, 33 m2
gnuC (2021 version)
. 60 cells, aspect ratio 6.25
October 2021,
prototype gnuLAB2.5
by Juan David Ramírez Sepúlveda (Medellín, Colombia)
2021-10-08 The
prototype BHL5-TA
is now with me in Teià, at the Laboratory :),
to study the details and do some experiments. Photos: Pere with the BHL5-TA 16 m2 at Premià de Mar beach.
BHL5-24
成都
"Chengdu" in flight, by
Zhu Guoqiang, Chengdu (Sichuan, China).
Other projects by the same constructor BHL2-19 and gnuA5-31.


BHL2-19
成都
"Chengdu", by
Zhu Guoqiang.
Stork
, high performance single skin paraglider AR=8.0
BHL5 "Basque Country"
. Test at the beach with laminar wind, August 24 2021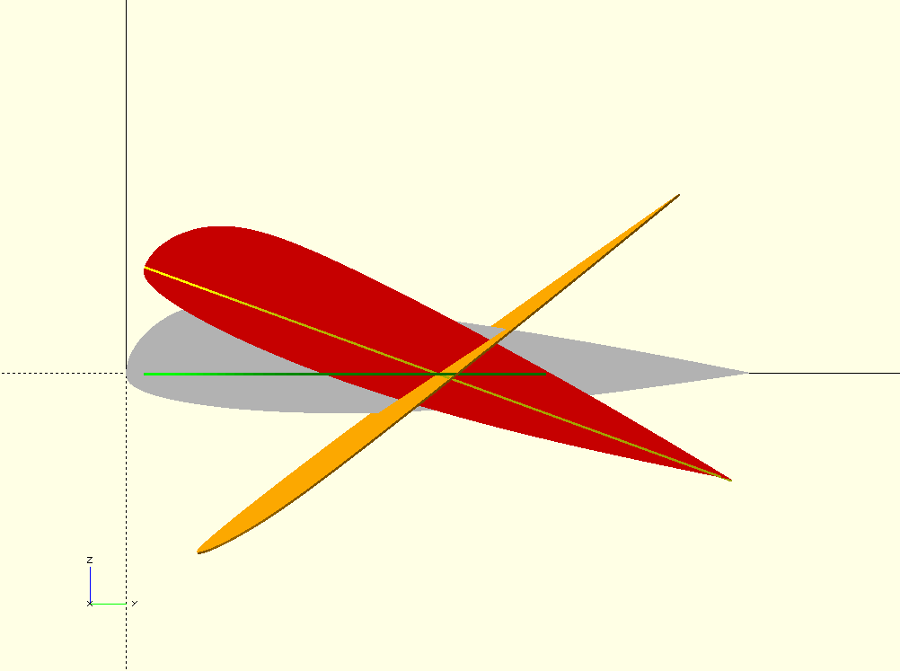 Airfoils 3D rotations in LEparagliding
. Study of geometric transformations to rotate airfoils in three axes.
This improvement runs now in lep >= 3.16
GG Hang Glider Update
2021-08-08: "
Last Monday I moved the project to the farm of the aforementioned friend and on Thursday afternoon I was able to advance a little, (see attached power point)
slide the sail over the leading edges and also make the keel pocket. It begins to encourage me to continue to be able to see the shape of the Rogallo.
In two more weeks - if I can- I return to the farm to continue to cut and assemble all the 3/32" SS tensioning cables
."
The art and science of hang gliding design
Enter the Laboratory...
Updates list