FREE FLIGHT WINGS DESIGN STUDIO
Stefan Feuz releases the
LEPG-3.17
. Stable versions for Win, Lin and Mac can be downloaded from here:
https://github.com/stefanino-ch/lepg-py/tree/stable/distribution
We will soon be adding a small screenshot manual on how to use LEparagliding's graphical environment.
"
Orange
" the BHL2-evo 16 m2 prototype by Arnaud Martinez
BHL7 experimental
hyper lite paraglider. Sizes 10 m2 and 22 m2.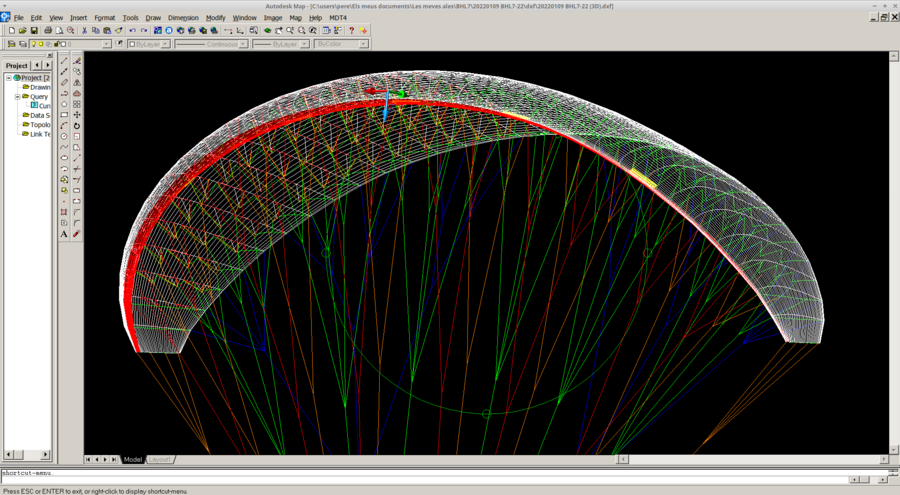 BHL7 22 m2
Special version of BHL4 16 m2 "Suluk 2", by Julien Caquineau. Several test flights took place in December 2021 and January 2022,
despite the cold and the two and a half hours of light in the Greenlandic winter.


Model BHL4 updated to 2022 in 5 sizes 16,18, 20, 22, 24 m2
2021-12-12 LEparagliding-3.17
Read updates here
.
BHL2-16 evo updated to 2021
. Includes all parts in A4 format to print.
WARNING!
: Fixed an unintentionally bug added in all previous LEparagliding "Z" versions: All VH-ribs between ribs "0" and "1" had incorrect geometry (!) Due to not putting the negative sign at the angles "beta" and " rot_z " on the rib number " 0 " (the symmetrical rib on the "1"). Affects exclusively the VH-straps located inside the central cell. Fixed already in
new version 3.16+
I found yet another error in defining type 1 horizontal straps. Their width is TWICE multiplied by the overall scale factor of the wing. In this version, this is not modified, to be able to more easily update the wings calculated with 3.16.
BHL5-33 "Bi" new size 33 m2, span 13.66 m
2021-11-02
GG Hang Glider
almost complete!
leparagliding-3.16
compiled for MAC OSX
! Python
graphical interface
updated to 3.16!
Project gnuA6
now in sizes 22, 24, 26, 33 m2
gnuC (2021 version)
. 60 cells, aspect ratio 6.25
October 2021,
prototype gnuLAB2.5
by Juan David Ramírez Sepúlveda (Medellín, Colombia)
2021-10-08 The
prototype BHL5-TA
is now with me in Teià, at the Laboratory :),
to study the details and do some experiments. Photos: Pere with the BHL5-TA 16 m2 at Premià de Mar beach.
BHL5-24
成都
"Chengdu" in flight, by
Zhu Guoqiang, Chengdu (Sichuan, China).
Other projects by the same constructor BHL2-19 and gnuA5-31.


BHL2-19
成都
"Chengdu", by
Zhu Guoqiang.
Stork
, high performance single skin paraglider AR=8.0
BHL5 "Basque Country"
. Test at the beach with laminar wind, August 24 2021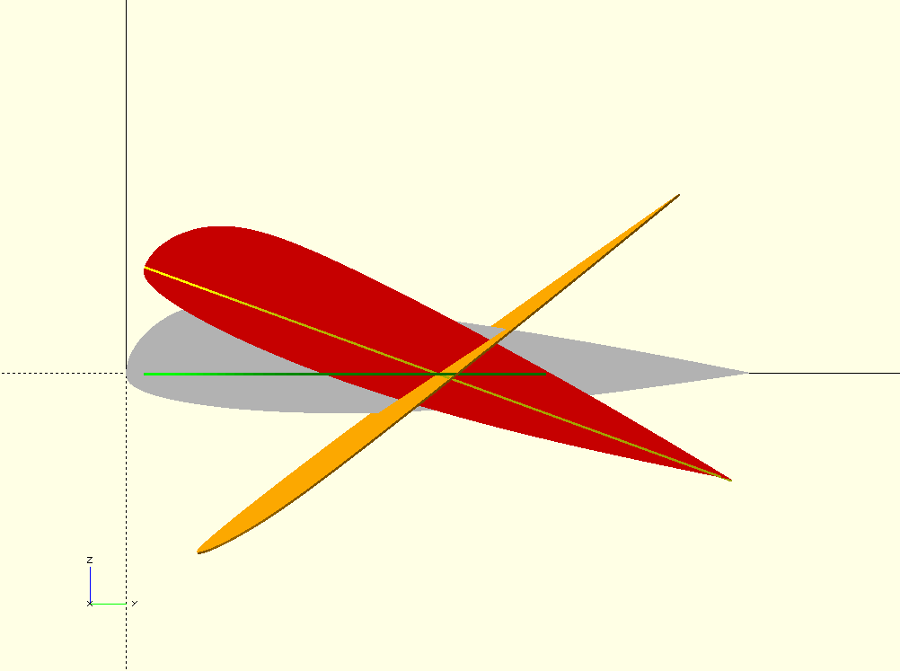 Airfoils 3D rotations in LEparagliding
. Study of geometric transformations to rotate airfoils in three axes.
This improvement runs now in lep >= 3.16
GG Hang Glider Update
2021-08-08: "
Last Monday I moved the project to the farm of the aforementioned friend and on Thursday afternoon I was able to advance a little, (see attached power point)
slide the sail over the leading edges and also make the keel pocket. It begins to encourage me to continue to be able to see the shape of the Rogallo.
In two more weeks - if I can- I return to the farm to continue to cut and assemble all the 3/32" SS tensioning cables
."
The art and science of hang gliding design
Enter the Laboratory...
Updates list