Presents:
[en]
[ru]
SINGLE SKIN PARAGLIDERS
Open-source software for design single skin paragliders and kites
by Nikolay Rainsiv, Moscow Russia
steel17@rambler.ru
Update 7 april 2013: Latest version is SingleSkin 0.3 http://sourceforge.net/projects/singleskin/ download program with complete graphical user interface GUI
Download: SingleSkin_0.2.2_ENG.zip (800 kb)

Manual:
Right click on file "SingleSkin_0.2.2.wsf" and choose Edit.
Follow instructions in file (edit wing parameters, save changes and run script).
Program will create dxf print plans and 3D model, that can be opened in Google SketchUp (Pro or free version with dxf import plugin). Or in any other CAD like Autocad, Corel Draw, etc.
Lines length and main information see in file bridle.txt.
To edit wingshape double click on file "Editor.svg", this will open Internet Explorer with graphic editor. Confirm runing ActiveX, if ask.

Software applicable for design single skin paragliders and kites.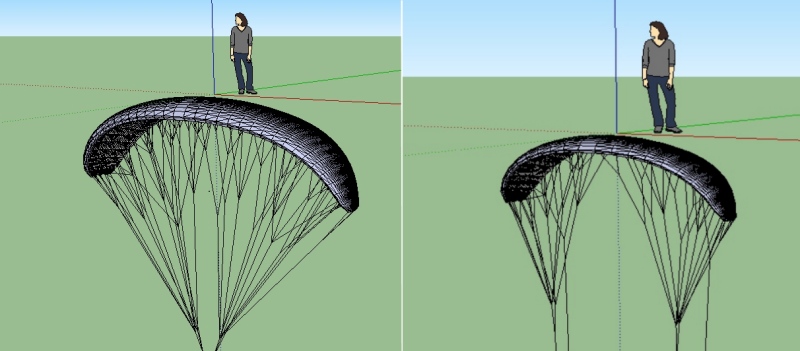 Easy edit wing settings in Notepad.

Graphic vector editor of wing shape.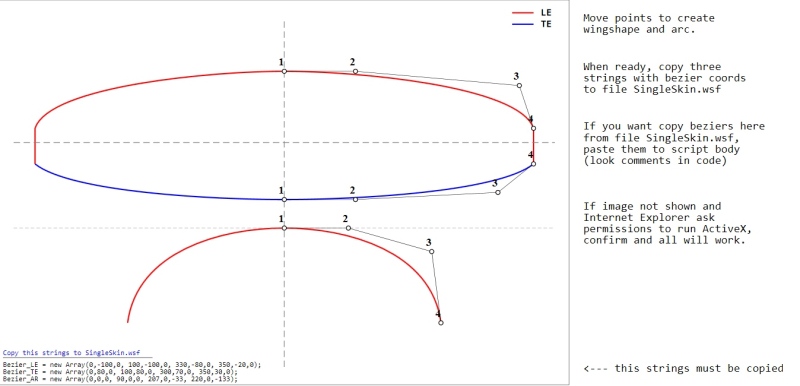 Curved triangles, 4 or 8 anchor points per rib, straight triangles.

Adjustable triangles height distribution in nervure.


Bridles with different num of cascades and different num lines in every level.


Separate wingtip or as main bridle.

Print templates overlay mode, all in one file or each template in separate dxf file.

Adjustable num of sewing points.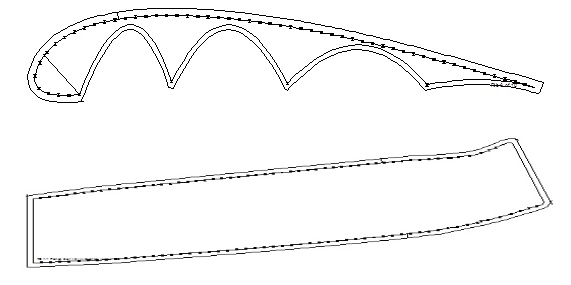 And more.

Limits:
Only semi 3-riser (A,B,C+D) bridle availible.
Read more on the
website
Homebrew
kites:
http://www.kiting.org.ua/forum/index.php/f/8/
Related videos:
http://www.youtube.com/watch?v=4XwaLlUsV-g

steel17@rambler.ru