Paraglider airfoils

[in edition]


A. REAL PARAGLIDER AIRFOILS
Drawings of some paraglider airfoils obtained through the Web, photographs, tracing, coordinates or other means. Generally, the forms are approximate and do not correspond exactly with those of the manufacturer or designer.
Fig 1. Paragliders airfoils (click over the image for more zoom)

B.
AIRFOILS COMPARATIVE
(unofficial data, obtained from the transformation of photographs into CAD contours).
Fig 2. Airfoil comparative

Fig 3. Airfoils comparative of Ascender proto (LE-CZ), FR2 (Airwave), AVAX-RSE (Gradient). Data obtained from published photos in paraglidingforum.com and own data.

Fig 4. Airfoil multiple comparative. (Screenshot from XFLR5 program running in Kanotix Linux through Wine!).

C. OTHERS


In
mode of reference some profiles employed in paraglides are attached. The drawing has been generated by the program
XFOIL
. The form of the profiles it is one of the arguments of improvement often named by the
constructors
and also a secret well guarded. Always however, the profile can be obtained by reverse engineering in a real wing.

NACA 23015 (Falhawk Athlete, 1989)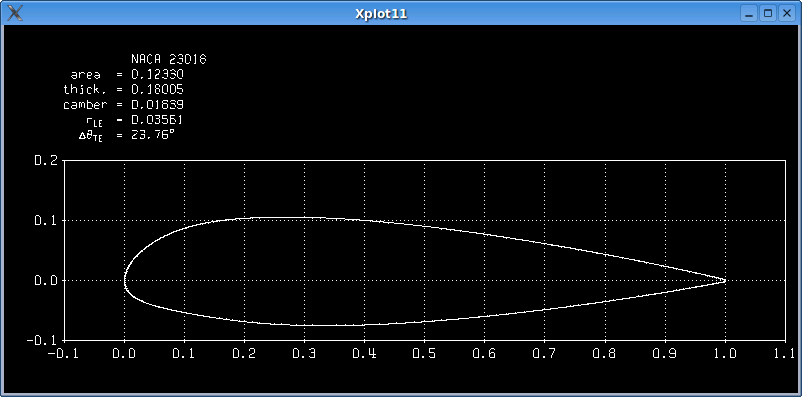 NACA 23018 (Falhawk Athlete, 1989)



Clark Y (Ailes de K Genair?)



Ventus Skyron Bi (font: bedouet.eu)




1992 Competition DHV3 paraglider




1995 Bi DHV-2 paraglider

Ascender...

gnuEASY...

gnuLAB2...


return to Laboratori d'envol