GNU-PORTA-GLIDER

1) GNU-PORTA-GLIDER
2) Basic plans for a 70's portawing
1) GNU-PORTA-GLIDER
Project for design and built a portable and very light hang glider based on the cable leading edge concept. These project was inspired in 70's Whitney Porta Wing hang glider and also some Bob Rouse designs .
Schematic of frame and sail
FORTRAN program for compute and design (.dxf file) the basic geometry of the glider. Runs well under g77 fortran compiler in GNU/Linux environment.
(See schematic design parametres below).
 FORTRAN CODE:         
 gnuportaglider.f.txt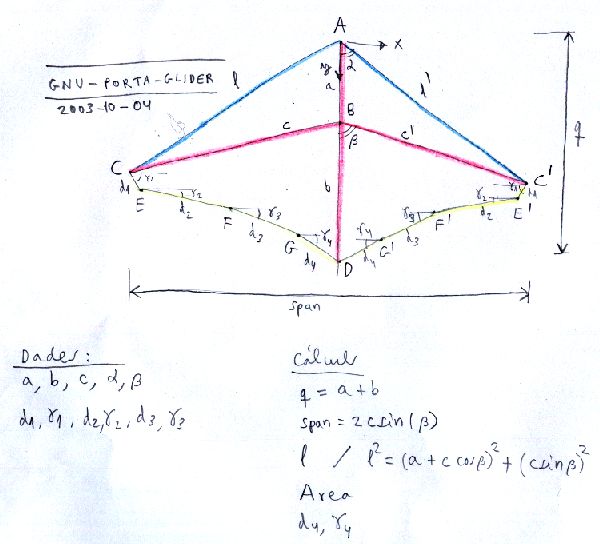 Schematic geometrical parameters
2) Basic plans for a 70's Portawing (based on a photo)


index laboratori d'envol